International English (Teens & Adults)
August 29, 2023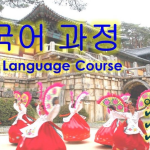 Korean Language Course
August 30, 2023
IELTS is the International English Language Testing System which tests English proficiency across the globe. Conducting 1.7 million tests globally, IELTS is the world's most popular English testing system. It is the test that opens doors to a world of academic and professional opportunity in Australia, Canada, New Zealand, the UK, USA and many other places around the world where English is a language in the workplace or the classroom. IELTS respects international diversity and is fair to anyone who sits the test, regardless of nationality. You can choose from two types of IELTS test: Academic or General Training, depending on whether you want to study, work or migrate. Both modules are made up of four parts – Listening, Reading, Writing and Speaking.
The world speaks IELTS
Educational institutions, along with employers and government immigration agencies, require proof of English language skills as part of their recruitment or admittance procedures. Increasingly, these organisations are choosing IELTS.
Worldwide recognition for study, work and immigration
IELTS is owned by Cambridge ESOL. Over 1.4 million people a year use IELTS to open doors throughout the English-speaking world and beyond. IELTS is recognised by more than 6,000 organisations worldwide.
Widely available
The tests are available in more than 130 countries in over 800 locations, with test dates available up to four times a month.
Fit for purpose
The IELTS test comes in two modules:
Academic – this module is for people wishing to study in English at undergraduate or postgraduate levels, and for those seeking professional registration
General Training – this module is for people wishing to migrate to an English-speaking country (e.g. Australia, Canada, New Zealand, UK), and for those wishing to train or study in English at below degree level.
Candidates are tested in Listening, Reading, Writing and Speaking. All candidates take the same Listening and Speaking tests. There is a choice between Academic and General Training in the Reading and Writing tests.
Meaningful result
The IELTS scoring system is recognised globally, giving you a truly international result. Test takers receive a score of 0–9, with 0 being for those who did not attempt the test, and 9 being for the most proficient users. Most universities accept scores between 6–7 as being suitable for undergraduate study in English.
Reliable, secure test
The IELTS 9-band score system grades scores consistently. It is secure, benchmarked and understood worldwide. Test materials are designed carefully so that every version of the test is of a comparable level of difficulty.
What does the IELTS examination involve?
There are four papers covering reading, writing, listening and speaking.
The listening and speaking sections are the same for both the Academic and General Training.
Academic
Test Time
Test Format
Reading Paper
1 hour

3 sections
40 questions (1 mark per question)
Reading passages based on academic issues

Writing Paper
1 hour

2 writing tasks
Banding range between 0 and 9.0
Report and argumentative writing

Listening Paper
Approx. 30 minutes

4 sections
40 questions (1 mark per question)
Listening recordings based on academic and social topics

Speaking Paper
Approx. 15 minutes

3 sections
Banding range between 0 and 9.0
General Training
Test Time
Test Format
Reading Paper
1 hour

3 sections
40 questions (1 mark per question)
Reading passages based on social and practical issue

Writing Paper
1 hour

2 writing tasks
Banding range between 0 and 9.0
Letter and argumentative writing

Listening Paper
Approx.
30 minutes

4 sections
40 questions (1 mark per question)
Listening recordings based on academic and social topics

Speaking Paper
Approx.
15 minutes

3 sections
Banding range between 0 and 9.0