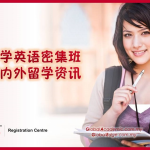 IELTS preparation course
August 29, 2023
Mandarin Language Course
August 30, 2023
What do you know about Korea? Taekwondo, Hangul, LCD screens, kimchi, horror movies, or nice people?
Korean is the official language spoken by North and South Koreans. There are approximately 78 million Korean speakers around the world. The language has its own writing system called 'Hangul' [ 한글 ] created in 1443 by King Sejong with a group of scholars. Korea [ 한국 ], once known as 'Land of the Morning Calm', has now become 'Dynamic Korea' representing the lively energy of its people and culture. If you want to learn more about Korea, you can start by learning the language.
In recent years, Korean food, TV dramas, movies, pop songs, stars and related electronic industries, etc., many Korean products are hitting Taiwan. Many people are fascinated by Korean culture, people and things, and the Korean-Korean frenzy continues. retreat! With the increasing frequency of international trade between South Korea and Taiwan, more and more business people want to learn Korean to find business opportunities; more and more Kazakh Koreans want to learn Korean to travel to South Korea, and the benefits of learning Korean are also showing explosive growth , increasing day by day beyond imagination.
Korean dramas have become popular not only in Malaysia, but also in the entire Asian region in recent years. The reason why Malaysians are fascinated by South Korea is mainly related to South Korea's economic strength and national strength in recent years. Therefore, the options for learning Korean are much wider than before, and it all depends on personal interests and development.
Because Malaysia's demand for Korean medicine in various aspects has increased, it will also need more Korean translation talents than before, and this will also increase the job opportunities for people who can speak Korean. In addition, the non-public sector can develop towards the electronics industry, the Korea Tourism Organization in Malaysia, Korean business enterprises, translators, etc.
The charm of "Korean Wave" has swept across Malaysia. I would like to suggest that those who are interested in Korean studies may wish to improve their professional competitiveness while learning Korean. The popularity of Korean dramas may be a temporary boom, but Korean electronics-related industries and Its future development is limitless.